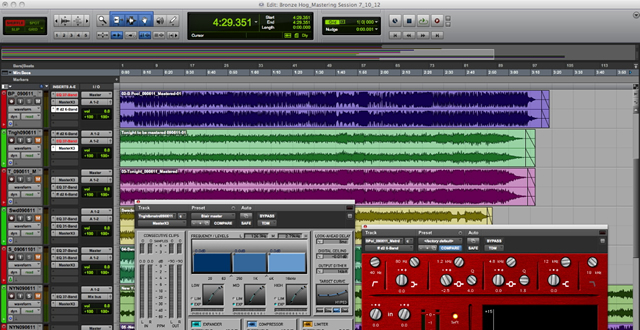 Some clients record their basic tracks in Nashville, (or anywhere in the world) and come to Zone Recording Studio to overdub and mix.
Others will do basics here and complete their project elsewhere.
Home recordists will either bring us their rough tracks to mix, or their finished tracks for us to master.
In other words, we can do any part or all parts of a musical project.
Audio Mixing is a science and an art.
Balancing the volumes, the tones and placement of all the musical parts is like painting a portrait – it is supposed to sound like something specific.  We also pay attention to whether the mix is supposed to support a story, have a slamming groove, create a relaxing ambiance, or  . . . .
Audio Mastering adds the final 10% of polish to a project.
Here we make sure each song on a CD has equal dynamics and tone, maximum, (or suitable) volume, clean starts and ends, and that it sounds great on different playback systems.
It's great to dream, but make an appointment!
For more information, complete our contact form
Or call us at (800) 372-3305
Local: (707) 664-1221