We can transfer any vinyl record, (33′s, 45′s, 78′s) reel to reel tape, 8 track tape, micro cassette or cassette to CD, then make copies with a custom label.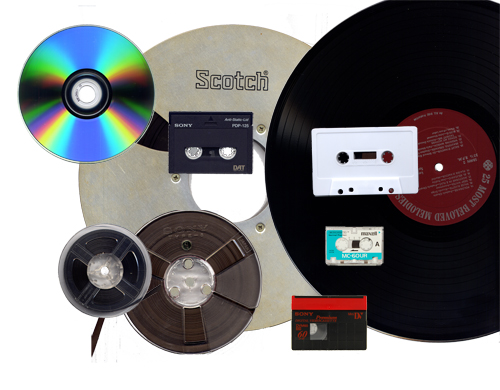 Some of our most precious memories are stored as audio.  In the 1940's, department stores had recording booths that made a 78 RPM record.  During the 60's, many people recorded on 3 inch reels, sent them overseas, perhaps to a soldier, where their loved one would listen, and then record a response and send it back. (the original mp3 attachment). To hear a beloved voice for the first time in 50 years is a very moving experience and we have been honored to provide this service to many families.
Your audio can be improved by removing pops, clicks, crackle and hiss, using state of the art digital  noise reduction software.
Transfer Service Expert available for phone consultation:
(800) 372-3305  /  (707) 664-1221
For more information, complete our contact form,
or email blair@zonerecording.com